Daily at the Round Table.
The management board is responsible for the operational management of the Bank.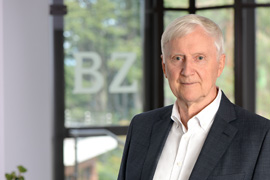 +41 44 786 67 89
Martin Ebner
Member of the Management Board Martin Ebner (1945) is the founder of BZ Bank and today puts into practice his more than thirty years experience with the Bank to the business operation of the Bank in the areas investment policy and client advisory. Before setting up BZ Bank Martin Ebner worked for Credit Suisse and Bank Vontobel where he established the division investment research and, as member of the executive board, advised institutional clients. Martin Ebner studied law in Zurich (lic. iur.) and economy in Gainsville, Florida (Ph.D. in Business Administration).
Dieter Göldi
Member of the Management Board Dieter Göldi (born 1970) joined BZ Bank in 2006 as Member of the Management Board responsible for Finance and Operations. Prior to joining BZ Bank he worked for ten years as an auditor and accountant, first at Ernst & Young and later at KPMG. As an auditor he focused on banks, investment companies and insurance companies. Dieter Göldi studied business administration at the University of St. Gallen (HSG) majoring in accounting. In 1999 he received his title as Swiss certified public accountant.
+41 44 786 61 11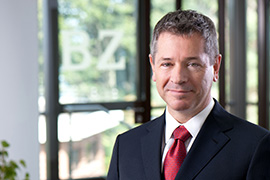 +41 44 786 61 11
Dr. Ralph Stadler
Member of the Management Board Ralph Stadler (born 1960) joined BZ Bank in 1993 and is General Counsel of the Bank. Before joining BZ Bank, he worked in the Fund Management Division of Union Bank of Switzerland and for ED&F Man Group. Ralph Stadler studied law at the University of Zurich and wrote his dissertation on investment fund law. He later studied at the University of Leicester (UK) where he received his LL.M. in European Law. He is the author or co-author of several books and articles about investment fund law, corporate law and securities trading law.

Copyright 2018 by BZ Bank Aktiengesellschaft