Daily at the Round Table.
The Management Board is responsible for the operational management of the Bank.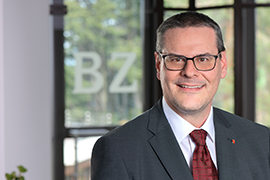 044 786 61 11
Dieter Göldi
Chief Executive Officer (ad interim) Dieter Göldi joined BZ Bank on 1 March 2006 as Chief Financial Officer and responsible for the Bank's back-office, risk management, IT and infrastructure. Since 1 March 2023, he is the Chief Executive Officer of BZ Bank. Before joining BZ Bank, he worked for more than 10 years in auditing at two international business consulting and audit firms, focusing on auditing banks, investment companies and insurance companies. Dieter Göldi is a lic. oec. HSG and a certified public accountant.
Marc Schurter
Member of Management Marc Schurter has been a member of management since May 1, 2023 and is the head of the client advisory team. As a banking professional with 17 years of experience in the finance industry, he has worked in trading, investment banking, and client advisory. He gained his extensive skills and knowledge at three leading private banks. Marc Schurter studied Business Administration with a specialization in Banking & Finance at ZHAW Zurich and successfully graduated with a Bachelor of Science. He has been working for BZ Bank for several years in various positions.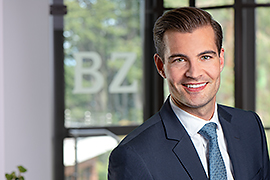 044 786 67 89
Egglirain 15 8832 Wilen Schweiz
Telefon
044 786 61 11
Telefax
044 786 61 15
www.bzbank.ch