Supervision and Control: for a Well Going Operation.
The board of directors is responsible for the overall strategy and the supervision of the Bank.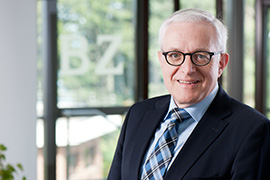 Werner Rieder
Chairman of the Board of Directors Werner Rieder has been active in the banking and consulting business for 30 years. After an initial period of general banking training and various functions in the commercial banking business of the Cantonal Bank of Zurich (1980 – 1992) he moved to Ernst & Young where he was primarily responsible for mandates in the financial sector (1993 – 1996). Afterwards he organized the centre of competence for internal audit and consulting for the holding company of a regional banking group (RBA Group). Since July 1999 Werner Rieder has been an independent business consultant. He is a certified banking expert and a certified public accountant.
Dr. Christoph Caviezel
Member of the Board of Directors Christoph Caviezel has been active in the real estate sector for over 30 years. After completing his law studies as a lawyer, he received his doctorate in 1988 from the University of Fribourg with a thesis on asset management in guardianship law. After several years working as a lawyer and subsequently as head of the real estate department at SBB in Lucerne, he joined the stock exchange listed Intershop Holding AG in 1995 and became a member of the management board responsible for real estate in Switzerland in 1999. He became CEO of Intershop in 2001 and a member of the Board of Directors in 2003. From 2008 to 2019, Christoph Caviezel was CEO of the stock exchange listed Mobimo Group, one of the largest real estate companies in Switzerland. From 2004 to 2018 he was a member of the Investment Committee of the Foundation for International Real Estate Investments, Zurich. Since 2014 he has been a member of the bank council of Graubündner Kantonalbank.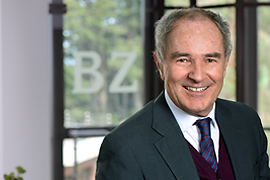 Prof. Dr. Erwin W. Heri
Member of the Board of Directors Erwin W. Heri is Professor of Financial Theory at the University of Basel and the Swiss Finance Institute in Zurich as well as an occasional guest lecturer at the University of Geneva (HEI) and the ETH. In addition to his university mandates, he held leading positions at major Swiss financial service providers for many years. These include CIO at the former Swiss Bank Corporation, General Manager and Group CFO at Winterthur Insurance Group and CIO at Credit Suisse Financial Services. For nearly 10 years he served as Chairman of a listed private banking group in Zurich (Valartis Group). In addition, he has held and holds among others various postitions in the financial and investment field, including longstanding Chairman of the Investment Commission of the Federal Pension Fund and Chairman of the Family Office of a British noble family. He is the author of a series of books in the field of finance and investment and has published numerous articles and newspaper columns. Currently he is mainly involved in developing a video-based internet platform for financial education (Fintool AG). The aim is to create a broader understanding of monetary, financial and general economic issues among the populatoin via a free internet offering.
Copyright 2021 by BZ Bank Aktiengesellschaft