Supervision and Control: for a Well Going Operation.
The board of directors is responsible for the overall strategy and the supervision of the Bank.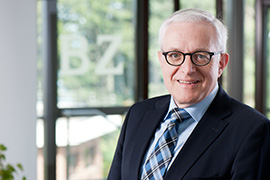 Werner Rieder
Chairman of the Board of Directors Werner Rieder (born 1958) has been active in the banking and consulting business for 30 years. After an initial period of general banking training and various functions in the commercial banking business of the Cantonal Bank of Zurich (1980 – 1992) he moved to Ernst & Young where he was primarily responsible for mandates in the financial sector (1993 – 1996). Afterwards he organized the centre of competence for internal audit and consulting for the holding company of a regional banking group (RBA Group). Since July 1999 Werner Rieder has been an independent business consultant. He is a certified banking expert and a certified public accountant.
Michael Kistler
Member of the Board of Directors Michael Kistler (born 1965) has been a tax and legal advisor in the accounting area for 20 years. After completing his law studies as an attorney-at-law, Mr. Kistler worked for Ernst & Young. In 1998 he completed his studies to become a tax expert. Since 2005 he has been Partner of Gfeller + Partner AG in Berne, where he advises companies of various sizes in several different industries primarily in fiscal and legal issues.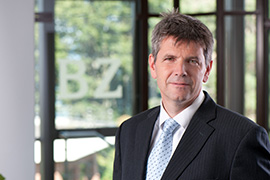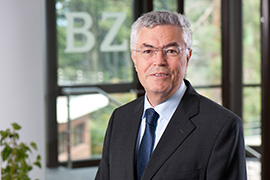 Charles Stettler
Member of the Board of Directors Charles Stettler (1949) was a member of the executive board of the Cantonal Bank of Zurich and responsible for the corporate banking until the end of 2010. Today he serves as a board member of various listed and medium-sized companies in the financial, construction and real estate, and engineering sector. Charles Stettler finished his studies at the University of Zurich as a notary public and upgraded his education in economics. In 1976 he moved from notaryship to banking and passed through all the stations of a universal bank. In 2000 he completed an executive program at the London Business School.

Charles Stettler died after a serious illness on October 1, 2018.
Copyright 2018 by BZ Bank Aktiengesellschaft