Customized and Personalized Investment Solutions for Institutional Investors and Entrepreneurs.
Equities brokerage has been the core competence of BZ Bank since its inception. We serve a select group of clients in building strategic stakes in companies and advise our clients on equity-based investments. Our main focus is on Swiss and European equities - both listed and non-listed.

We offer customized and personalized investment solutions for institutional investors and entrepreneurs.

The basis for our investment advice is research and company valuations developed by third parties. We believe in fundamental analysis and in creating long-term value through unique insights. We leverage our extensive network of contacts to business leaders and professional investors in Switzerland and abroad.
Your contact persons
Adrian Schneider
Brokerage, Advisory Business
044 786 61 11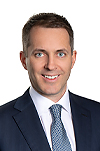 Raphael Huber
Brokerage, Advisory Business
044 786 67 89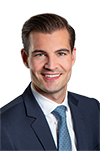 Marc Schurter
Brokerage, Advisory Business
044 786 67 89
Egglirain 15 8832 Wilen Schweiz
Telefon
044 786 61 11
Telefax
044 786 61 15
www.bzbank.ch